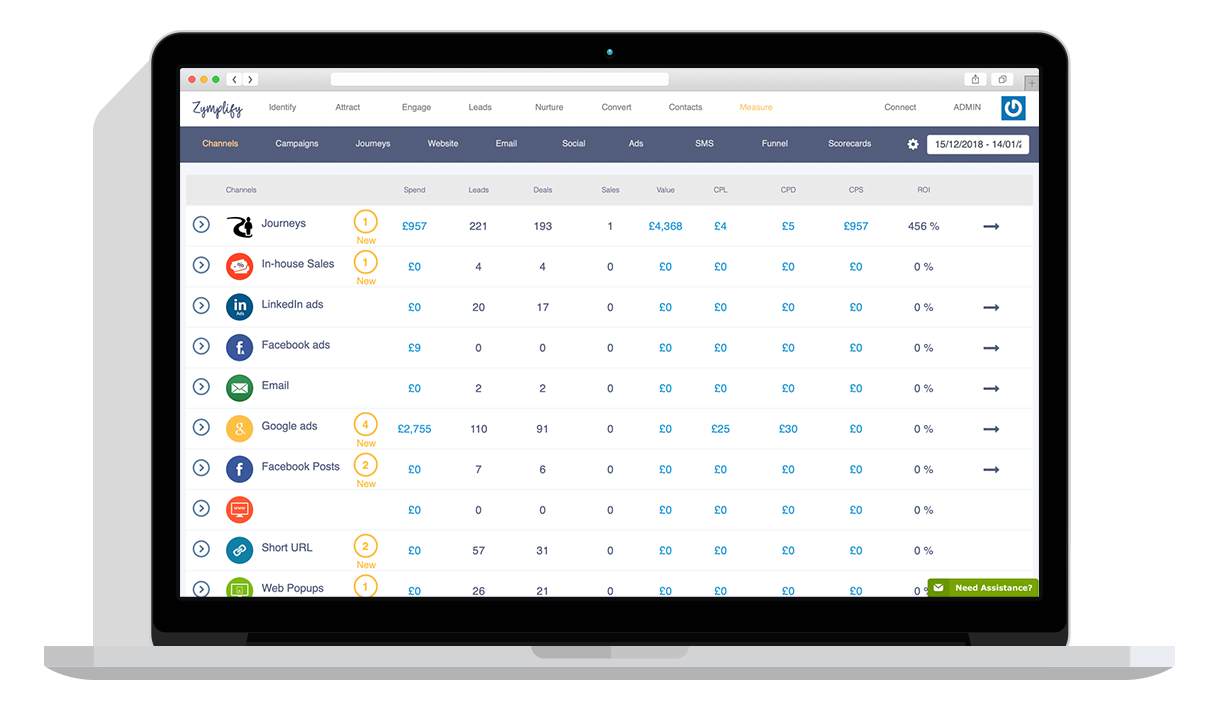 Campaign ROI To Track Performance
Zymplify provides a deeper insight into your campaign ROI (return on investment) – This allows you to review how much return you have achieved from each individual campaign as well as the breakdown based on each marketing channel.

Integrated Return on Investment (ROI)
With our platform connected to multiple data sources (e.g. your social channels, your Google accounts and your paid channels), we can help attribute your spend with the relevant marketing activity and ultimately, its sales value.

Complete Campaign Transparency
See how each of your campaigns or activities are performing against how much you have spent. Breakdown your spend by time, channel or month across all activities to see which is your best performer with a high Campaign ROI.