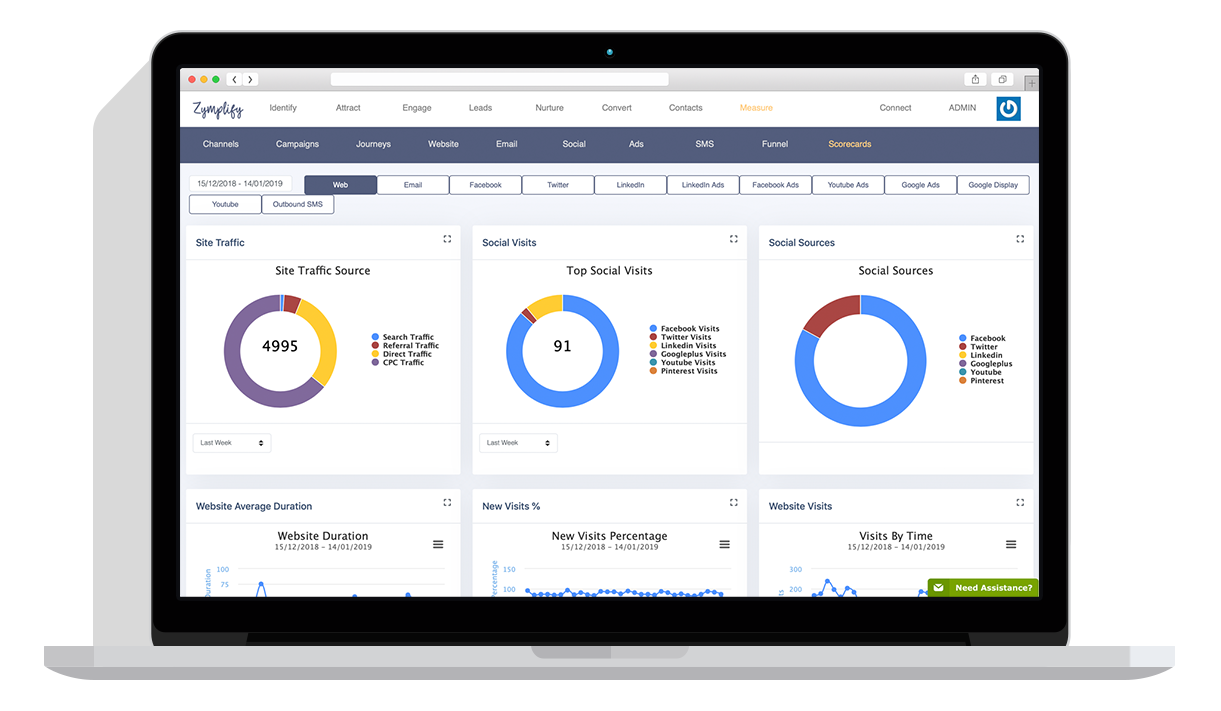 Zymplify provides individual scorecards for each of your channels to review their performance as well as the breakdown of how effective this channel is for growing your business
Overview of Channel Activity

Our channel scorecards are a one-stop view of all your channel activity and engagement. At a glance, see how your activity is performing with the visualisation of your channel data all in one place.
Customisable Widgets and Personalised Scorecards

Take the one-stop channel view to the next level and customise it to suit your needs. Customise individual widgets and graphs that you'd like to keep an eye on and build the scorecard to suit your audience. Save separate dashboards for relevant activity, channel or audiences.

A sheet full of numbers and data can be hard to digest, so Zymplify has made it easy to understand by incorporating your data into charts. At a glance, you can see the trend of Facebook likes of the last 90 days or your mix of website visitors by the device in a pie-chart. Use our channel scorecards to review what's working best for your business.