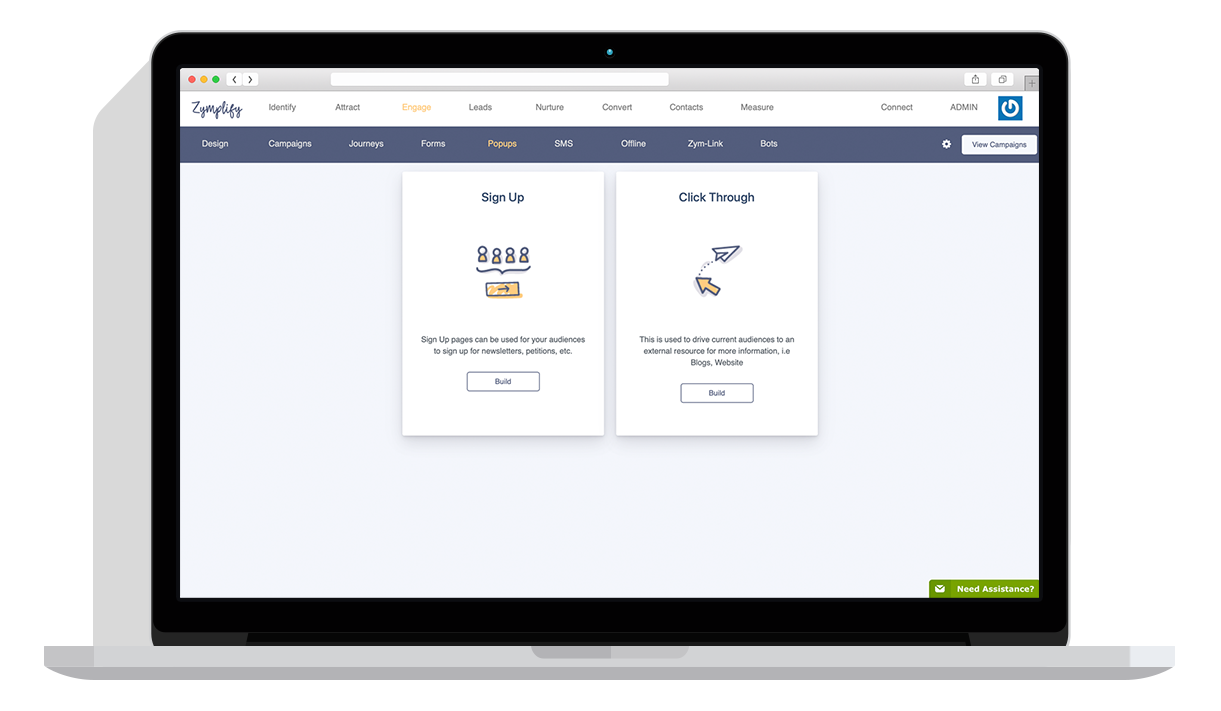 Forms and pop-ups offer the ability to turn your website into a lead magnet that can fully integwith the Zymplify software. Start turning your unknown website visitors into customers with these tools.

Branded Forms and Pop-Ups
Use Zymplify's builder to design customised web forms and pop-ups that will drive leads and engagement on your website. Forms and pop-ups are a fantastic way to increase followers and get more opt-ins or market a product or service. Zymplify's easy-to-use builder will allow you to create tailored forms that can coordinate with all your other marketing materials.

Customised Audiences for your Pop-Ups
You will have the ability to target and display your pop-ups only to those in your defined audience, with the help of Zymplify's website tracking code. With our website tracking code, you will be able to filter your display options based on new and returning visitors, which device they are using, and which pages they are visiting. You will also be able to choose the 'display only once per visit' option, so as to not annoy the user.

Installing your Web Pop-Up
Remove the hassle of needing your IT department to develop and customise your pop-ups. Simply insert our tracking pixel once and the pop-up will generate automatically on your site based on the already installed tracking pixel. You won't have to worry about out-of-date pop-ups that are no longer relevant because you'll be able to update them in real time without the need to relaunch. Because our pop-ups are triggered by our unique tracking code they cannot be blocked by any browser settings.