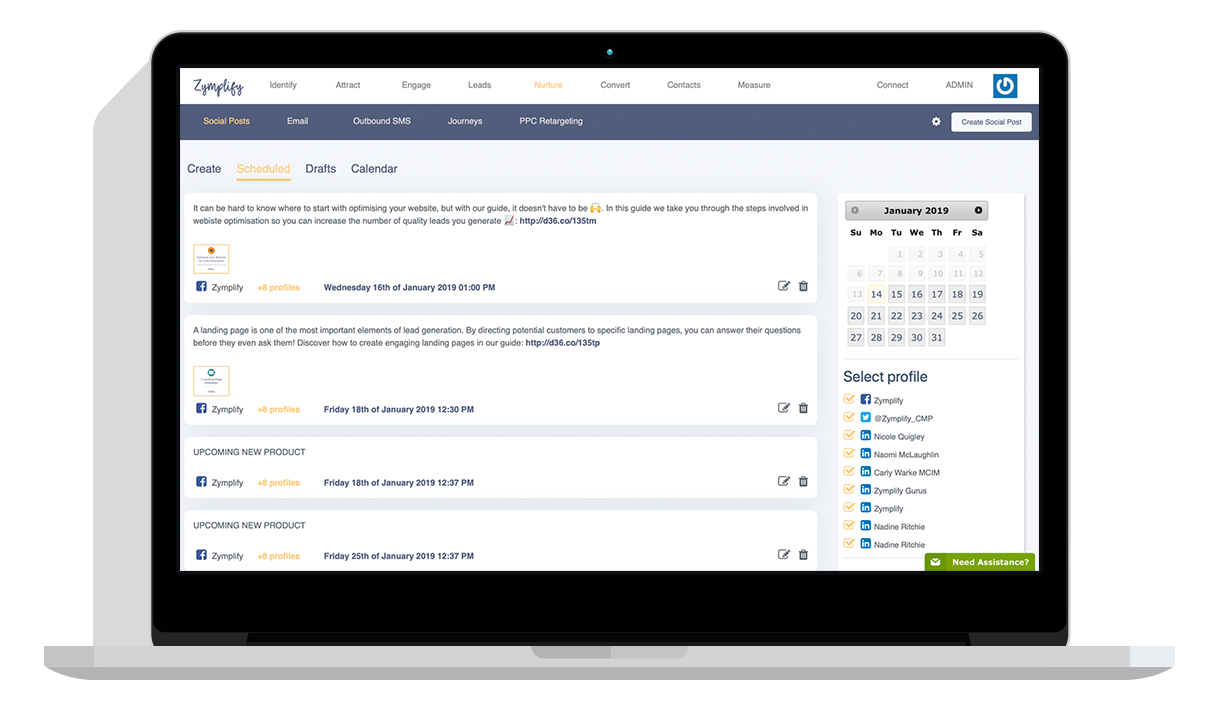 Integrated marketing is the execution of a single strategy across multiple channels to maximise opportunities to interact with prospective customers. A channel might be email, a paid ad, your website or blog, an event, SMS messaging or more. This allows you to reach your audiences at every touchpoint, reinforcing your marketing message across all channels.

Choose from our range of campaign types – from lead capture, click through, web form, competitions, pop-ups and more – there will be a campaign type to suit the needs of your business. Build out your campaign further by integrating additional channels such as email, landing pages, post-entry pages, and autoresponders.

Design your campaign with your brand in mind. Create your campaign from one of our existing templates or start from scratch to make your own. Customise your collaterals by uploading your company colours and images, so your designs remain consistent throughout all of your campaigns.

You can add many features to your campaigns. You can choose the list that you want the leads to go in to, which can kick off a journey for that list. You can select the pipeline each of the leads will go into. Add remarketing pixels to your landing pages and add notifications to be emailed when you get an engagement from your campaign. You can select the lead scoring option, to allocate a score for each engagement you receive; and modify the page settings for SEO purposes – allowing you to update the page title, keywords and description used by search engines.

Using the platform, you can launch a campaign across multiple channels, from one location. Whether you're launching your campaign across paid, social or more, you can save time by launching your marketing campaign from one platform. No more logging in and out of multiple platforms.

Measure your campaigns from one place – you can analyse the stats for your campaign in one place, customisable by date. See the spend per campaign, the leads/deals and sales generated, the value of the leads, the cost per lead, per deal and per sale, as well as the ROI for all your campaigns.

Using the Zymplify dashboard you can clearly see the return your campaigns are bringing in, customisable by date. See statistics for your multi-channel campaigns in one place and know exactly what marketing activity is bringing in the greatest ROI.