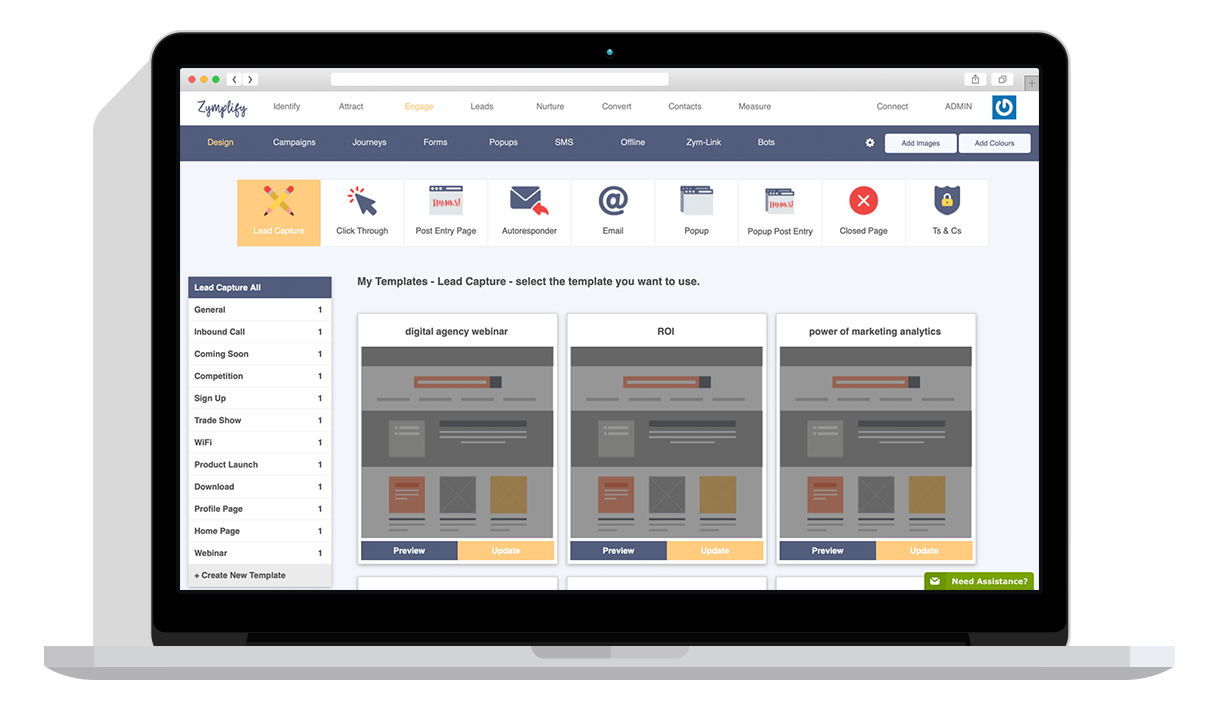 Build customised landing pages to interact with current customers and drive new leads. With our integrated builder, create your collaterals once, and have them automatically optimise for each device.

Customised Branded Collaterals
Build unique and customisable landing pages to co-ordinate with your business or brand. By having the ability to customise your campaign collaterals, Zymplify will allow you to replicate your branding across all your marketing material. You will be able to create consistency across every touch point your customers may have when engaging with your business.

The Zymplify builder is built 'mobile first' because we understand that a lot of your audience will view your marketing materials on mobile devices. All your collaterals are responsive and will automatically fit the device your campaign is viewed on. We give you the ability to customise your landing pages for mobile and tablet devices – hiding and displaying certain sections based on the device the user is on.

Want to see what content, layout and call-to-action is working best for your business? With our A/B Variants, you can create multiple versions of your landing pages, and see which gets your customers engaging with you better. This gives you the chance to make smarter decisions when designing your future marketing campaigns to help drive more leads and sales for your business.

With automatic features built into each campaign, you can customise what happens after someone engages with you. Add your engagements to specific tailored mailing lists and generate automatic notifications to be notified in real-time of new engagements. You have the ability to insert/ add your re-marketing pixels onto your campaigns. This will continuously grow your customised audiences based on the people who have shown an interest in your product/ service.

We have 26 publishing channels for you to choose from, plus any of your own personalised channels. You can launch your campaign to reach all your audiences from various touch-points across an extensive range of channels. With everything from Facebook Social Posts to Google Ads, Zymplify gives you the ability to reach current and new potential audiences.

Tracking your Campaign Results
Zymplify allows you to track and analyse how your campaign is performing across multiple channels. Get an overview of which channel is working best for you, and which channels are driving your engagements and sales. You also have the ability to work out the ROI for each campaign as well as the ROI for each individual publishing channel you have used.