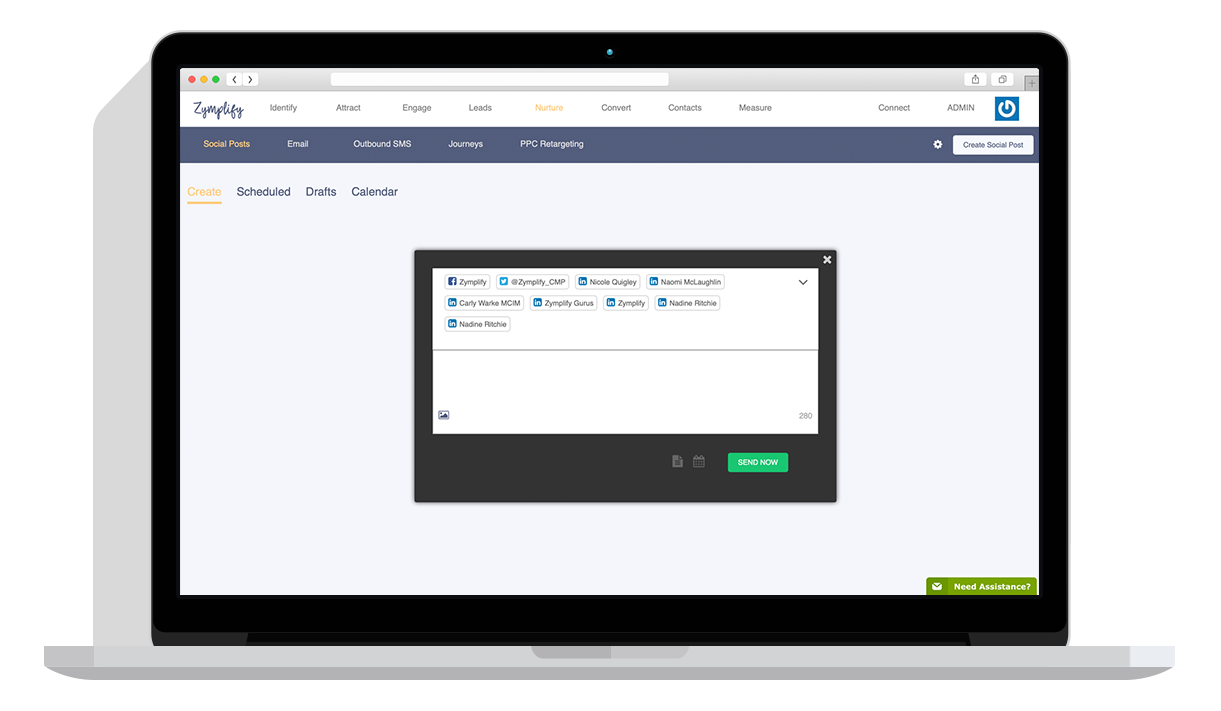 Lead management creates a link between marketing and sales. It is a customer acquisition procedure which identifies potential buyers, educates the lead, engages with them, and when the leads are considered sales qualified, these leads then get passed from marketing to sales.
Track All your Multi-Channel Leads in One Place

All engagements (anyone who submits a Zymplify form) will be accessible from the platform. You'll be able to see and filter by any campaign, the channel they came in through, as well as the time and date. Clicking on the contact name will take you straight to the engagement information of that person.

Identify lead trends by viewing channel, campaign and date to help inform future marketing activity.

Track and allocate lead scores based on your customers channel activity. Simply edit the default score and activate.
Export and Filter your Leads

Export leads as a CSV, or filter the leads within the platform, and view your leads by campaign.

Add your leads to a list, to kick off a journey, to nurture those leads and encourage them through the funnel.