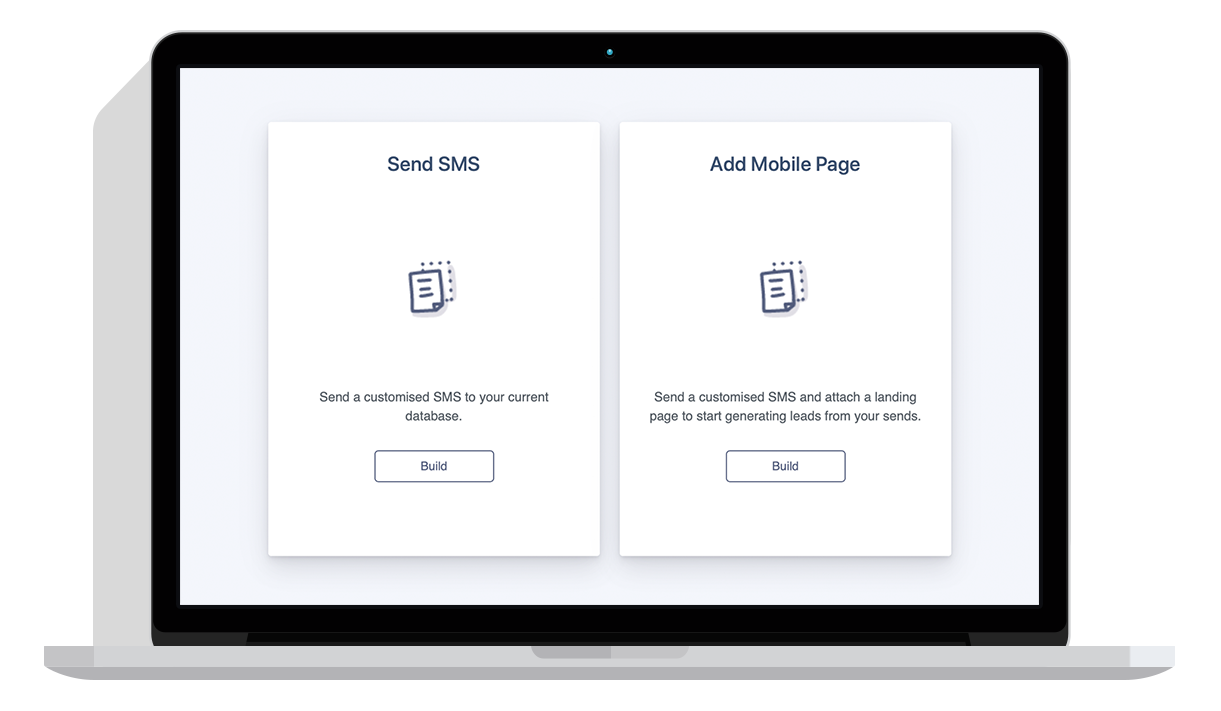 Mobile marketing is a multi-channel, digital marketing strategy aimed at reaching your target audience on their smartphone, tablet and/or other mobile devices, via websites, email, SMS, social media and apps.

In the Inbound SMS area of the platform, you can connect, create and measure your inbound SMS activity, as well as use scorecards to analyse this activity in-depth. You can also use this area to view your inbound SMS leads and track visitors to your website from your SMS campaigns.

Use the outbound SMS area to send SMS messages to your contact database. You can connect, create and measure your outbound SMS activity, and gain an understanding of your outbound SMS campaigns. In addition, you can analyse your sends and leads that you receive back and view website visitor tracking information.

Mobile Optimised Landing Pages
Create mobile optimised landing pages for your campaigns. Our platform allows you to build campaigns and view them on different devices (desktop, tablet, mobile) to ensure they are responsive across all devices.