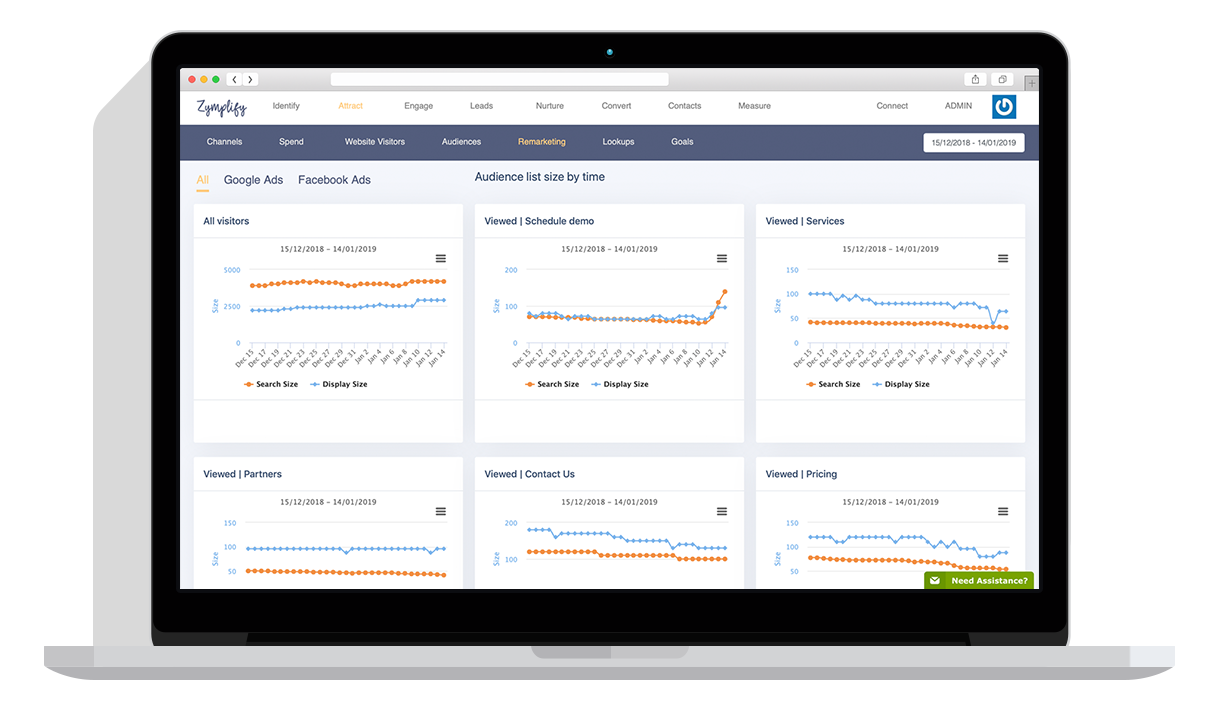 PPC stands for 'Pay-Per-Click', a model of internet marketing in which advertisers pay a fee each time one of their ads is clicked. Using the Zymplify platform, you can manage, track and analyse your paid activity across multiple channels (e.g., Facebook, LinkedIn, Google), all in one place.

Zymplify allows you to add tracking pixels to your campaigns to measure results and add your selected audience to your re-marketing audience. This allows you to reach out and re-market to the customers that may have interacted with one of your marketing campaigns.

Pay-Per-Click (PPC) Campaign Management
By connecting your Google AdWords, Facebook Ads, or LinkedIn Ads account to Zymplify platform, you can monitor the success of each ad campaign through to your final goal. The platform allows you to view the spend, impressions, clicks, Cost per Click (CPC), conversions, engagements and deals and sales. You will be able to view each update by each specific channel to see which is working best for you.