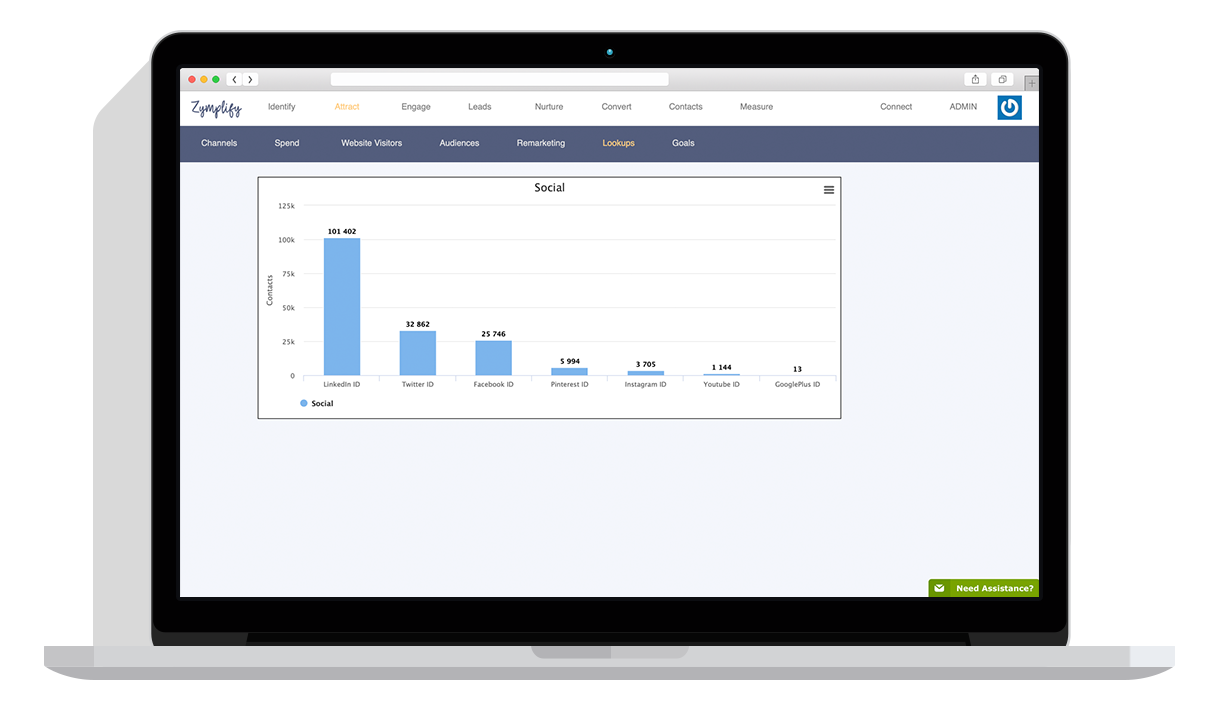 Zymplify automatically runs a social lookup of your contacts and new engagements, identifying if their email address is connected to a social media account – from here you can build custom lists of these users to invite them to follow your page or connect with them on LinkedIn.
Social Look-Up Management

Upload your contact list and automatically received a breakdown of the public social profiles that are linked to your contacts.
Life is all about people and the relationships between them. It's our mission here at Zymplify to make these relationships better – and social lookups will help you do just that.

The platform offers the ability to extract the email addresses of those related to each social platform into a .csv file for further use. Upload the .csv file to Facebook and you have an instant custom audience for further marketing opportunities.