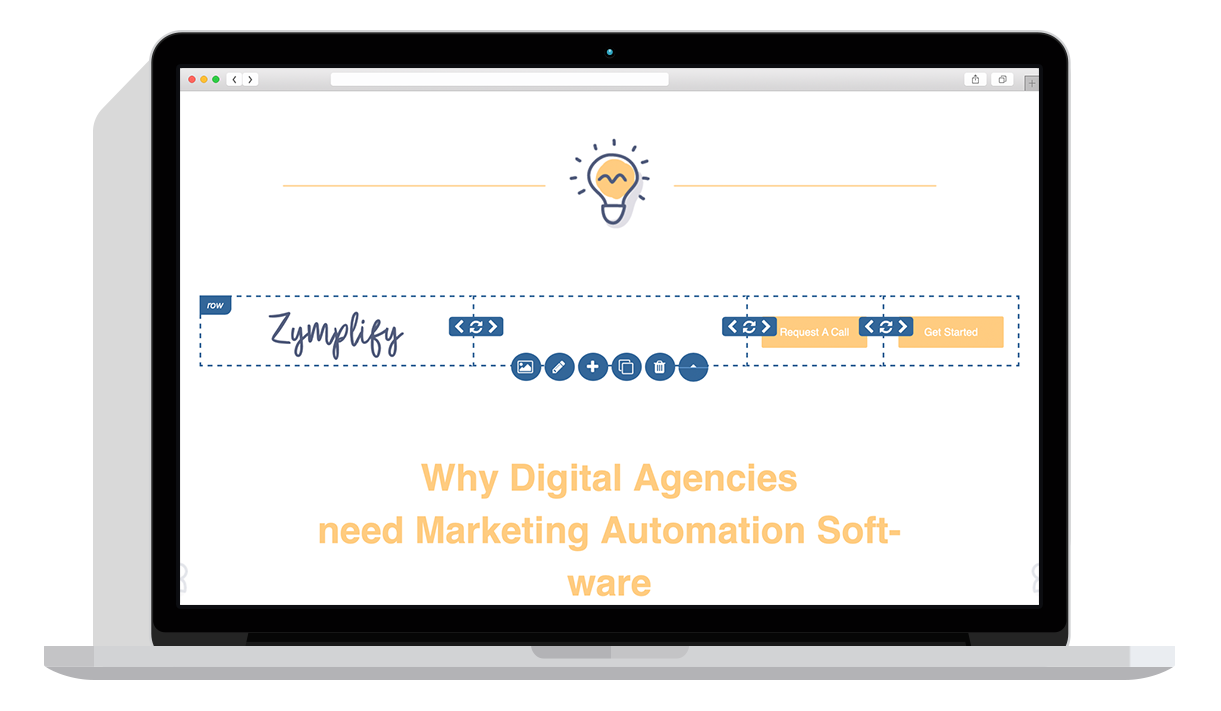 Build a collection of branded templates stored on the platform to use within your marketing campaigns. Save time and effort by creating a few different types and re-using them throughout your marketing campaigns.
Customised Branding Collaterals

Build customised landing pages, auto-responders and emails to coordinate with your business or brand. Having the ability to customise your template collaterals will allow you to replicate your branding across all your marketing materials and gives you consistency for every touch-point your customers may have when engaging with your business. Your message stays fresh while your campaign workload is minimised.

The Zymplify builder, is built 'mobile first'. All your collaterals are responsive and will automatically fit the device your campaign is showing on. We give you the ability to customise your landing pages for mobile and tablet devices – hiding and displaying certain sections based on the device the user is on.

With the ability to create unlimited templates to match your branding, we offer you the chance to create individual touch-points you may have with your contacts e.g., webinar invites, brochure download templates etc., making it easier and faster to create your marketing campaigns to send out to your contacts. Build once and re-use throughout all your marketing campaigns.