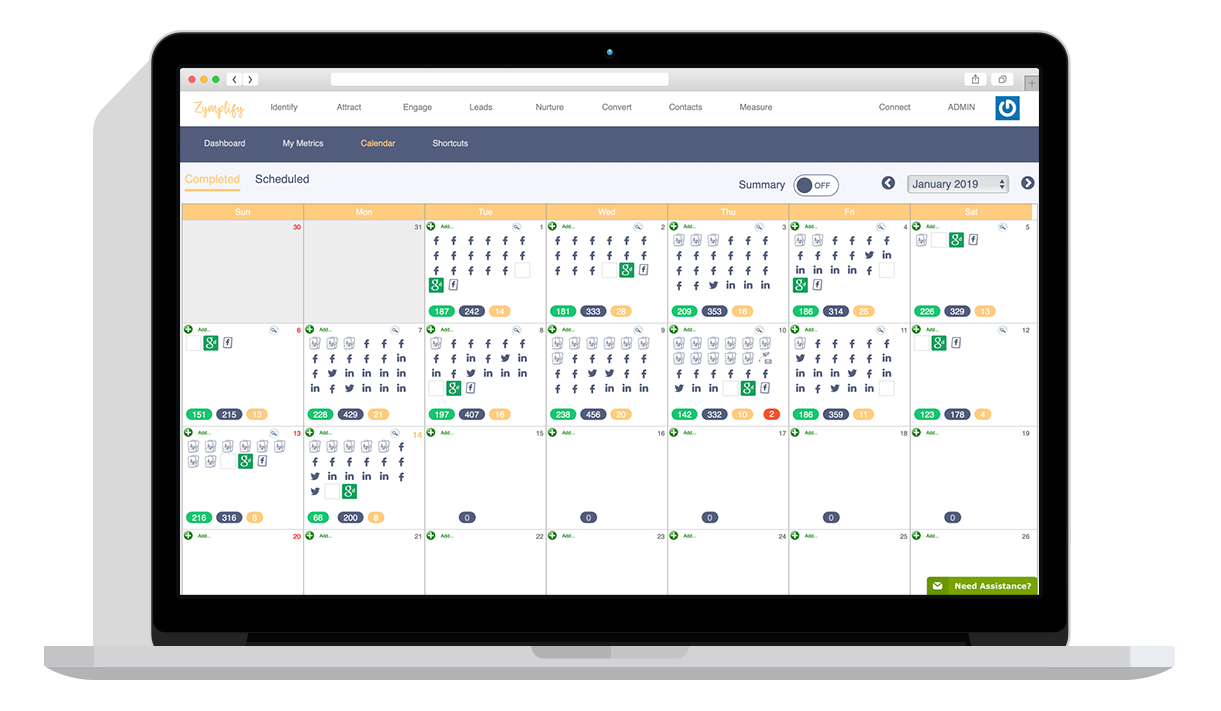 Want a place that you can track all your marketing in one place? With the marketing calendar you can easily keep track of all your marketing efforts, on a month-to-month basis.

You will be able to see all your marketing activities within the month in one place with Zymplify's one-stop view. Integrate your email campaigns and social posts into one calendar and get insight data into your key metrics on a day-to-day basis. You will be able to see the number of engagements, goals and sales you have made every day.

Bring your off-line and online marketing efforts into one calendar overview and see how well your efforts are paying off and if they are driving sales. The Zymplify Calendar is designed to include all your efforts in the month in one easy-to-understand format. It also offers the ability to add additional activities that aren't automatically pulled in from the platform e.g. creation of eBooks, graphics, etc.

As well as seeing how well your marketing activities are performing, the Zymplify platform offers the 'Scheduled' view. With this, you can see all the upcoming activities you have scheduled so you can continuously monitor your activities going forward.